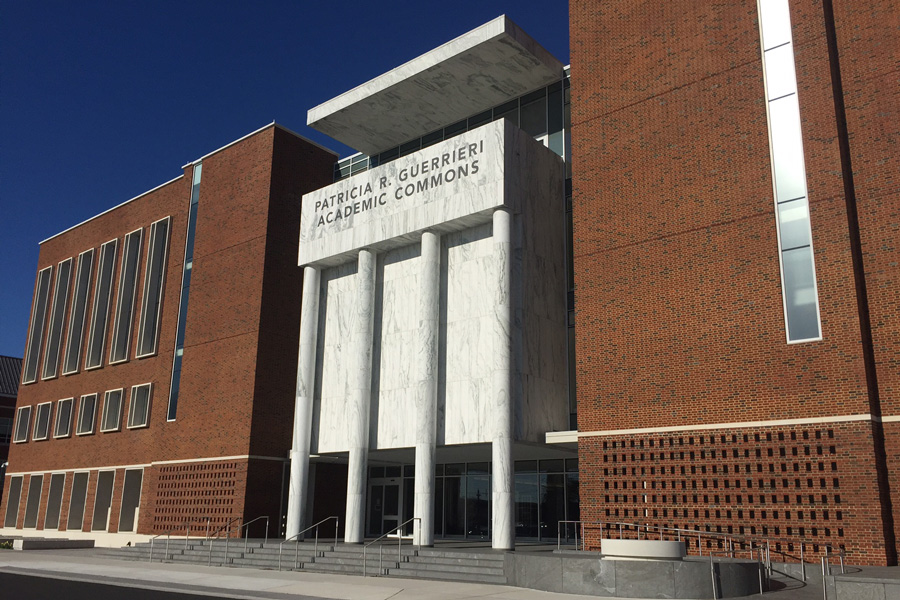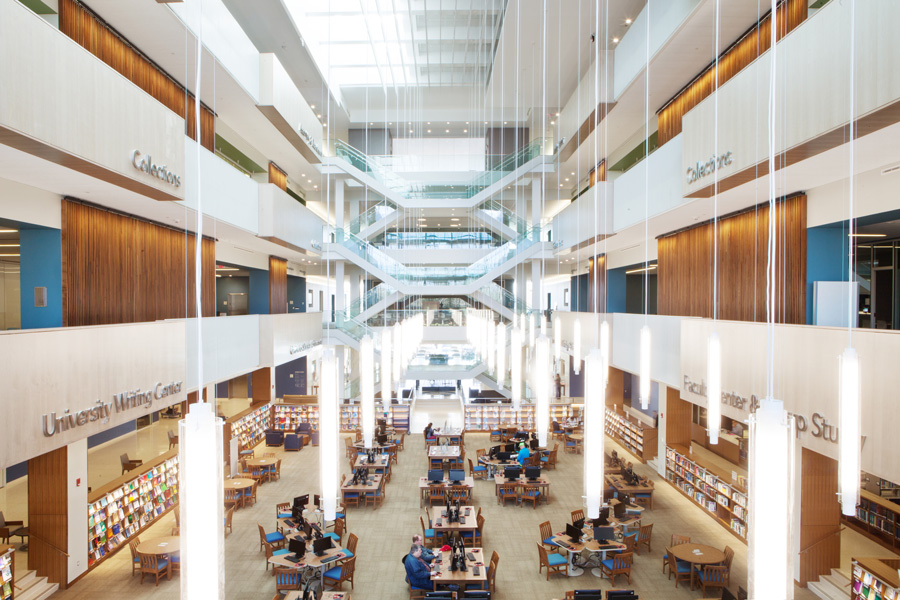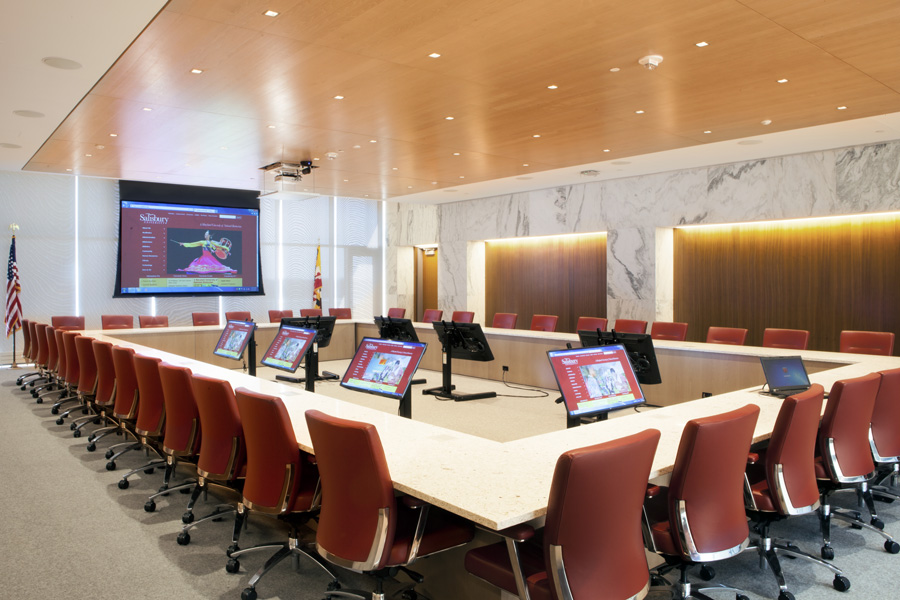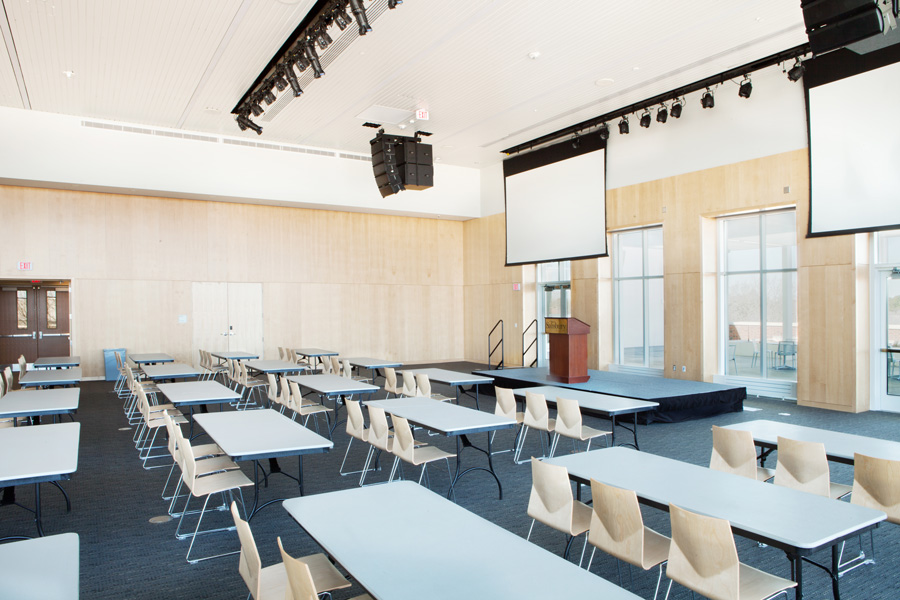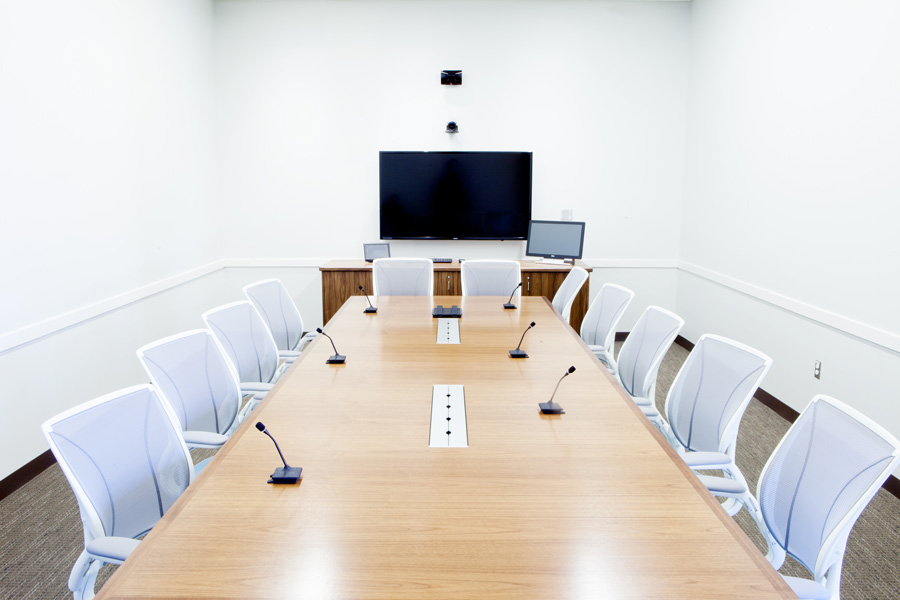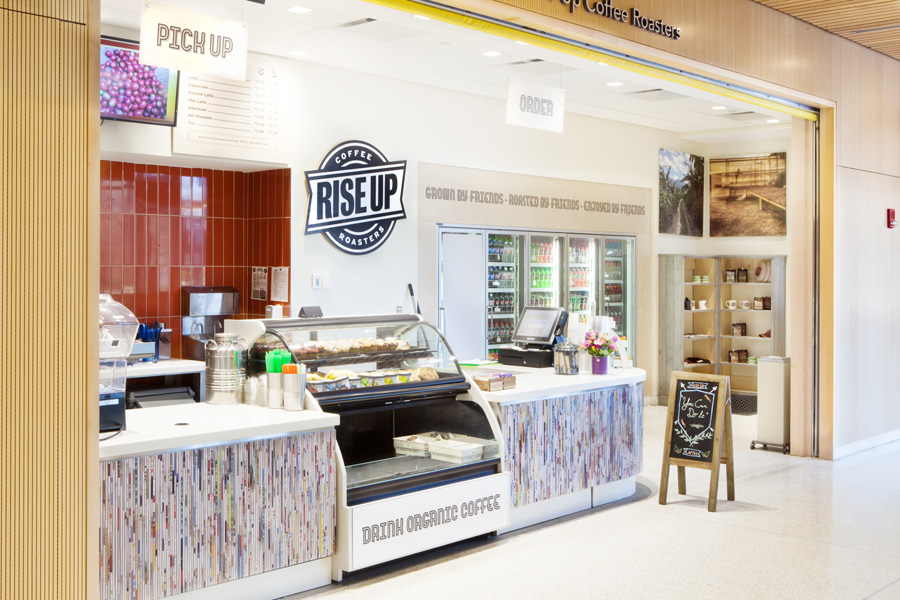 Salisbury, Maryland
Size 226,000sf
Architect: Sasaki Associates
GC: Gilbane
AV Consultant: SpeXsys
Photos: Tim Devine
Facility Wide Audio Visual System Installation
Control System Programming
Digital Signage
AirMedia
Distant Learning
QSC Distributed Audio System
Crestron Control System
Yamaha CL3 Mixing Board
Dante Capabilities
Digital Projection Titan Projectors
Salisbury University

Patricia R. Guerrieri Academic Commons
Salisbury University's (SU) Patricia R. Guerrieri Academic Commons is centrally located, operating as a main hub for campus activities. The new facility spans 226,00 square-feet, becoming the largest academic building in the School's history. An emphasis on student engagement was kept at the forefront during the planning phase and has significantly transformed the way teaching and learning occurs on campus.
Design & Integration was responsible for the installation of audiovisual technologies throughout the entire facility. Situated on the main level is a beautifully designed state-of-the-art library that is visible from all floors. Each additional level of the four-story building is dedicated to a specific type of learning. Coverage includes a dynamic mix of group study spaces, smart classrooms, multimedia labs, boardroom, café, research center, and assembly hall. Displayed thoughtfully throughout the building are 85 large flat panel monitors with digital signage capability.
The 400-seat Assembly Hall is one of the major highlights of SU's new facility. The audiovisual system, which is controlled by a Crestron Control system, features QSC speaker clusters, three Digital Projection projectors, multiple motorized Draper screens, shade control and a Yamaha CL3 mixing board.
The Academic Commons is a prime example of SU's dedication to embracing new technologies and enriching the learning experience for students, faculty and their academic community.