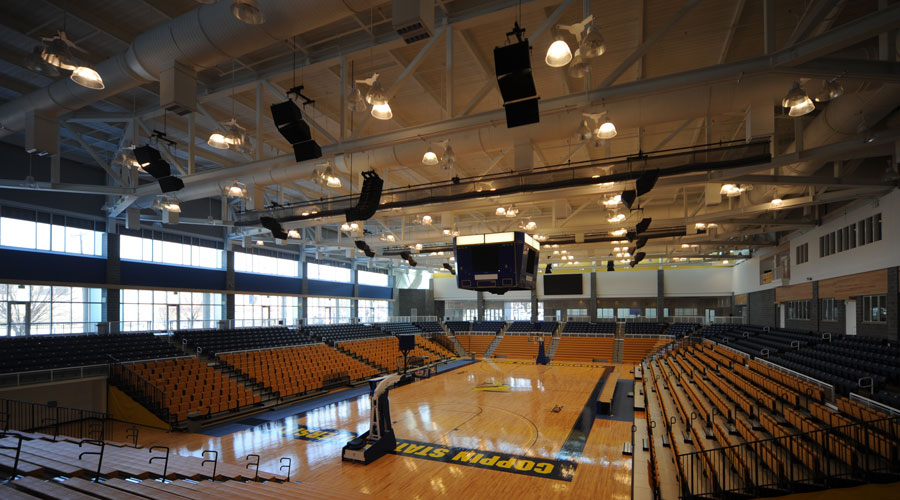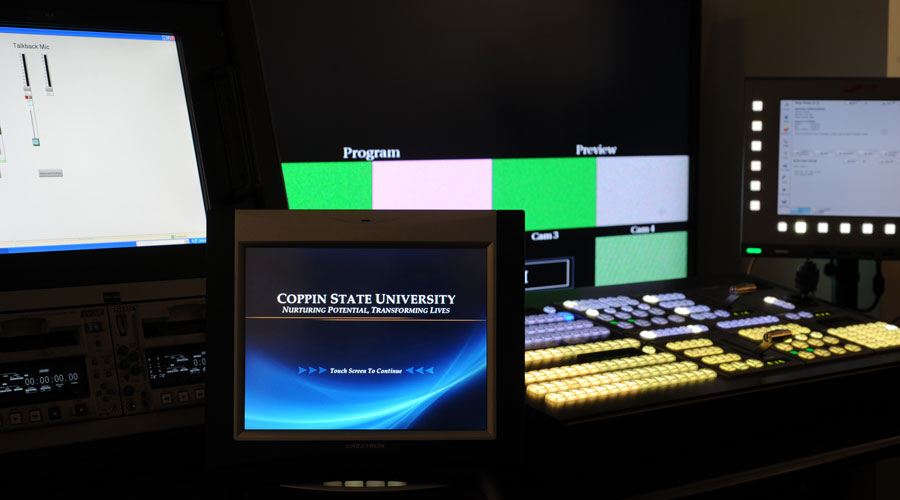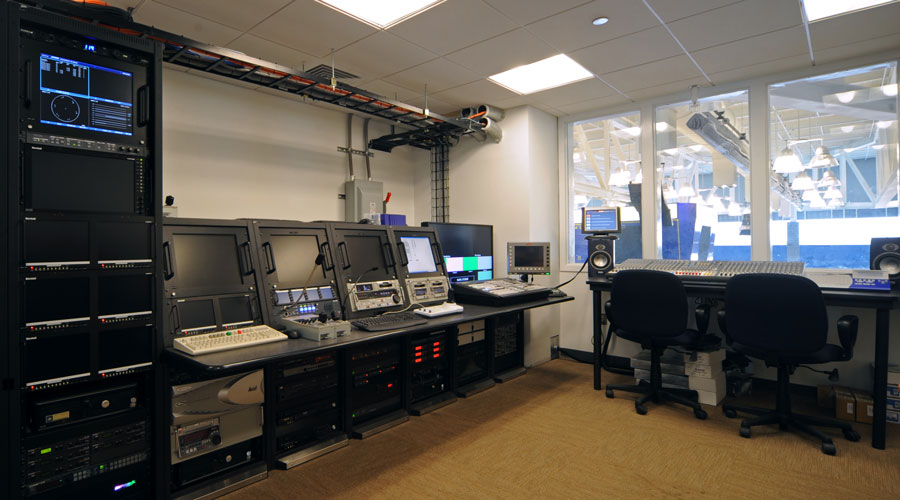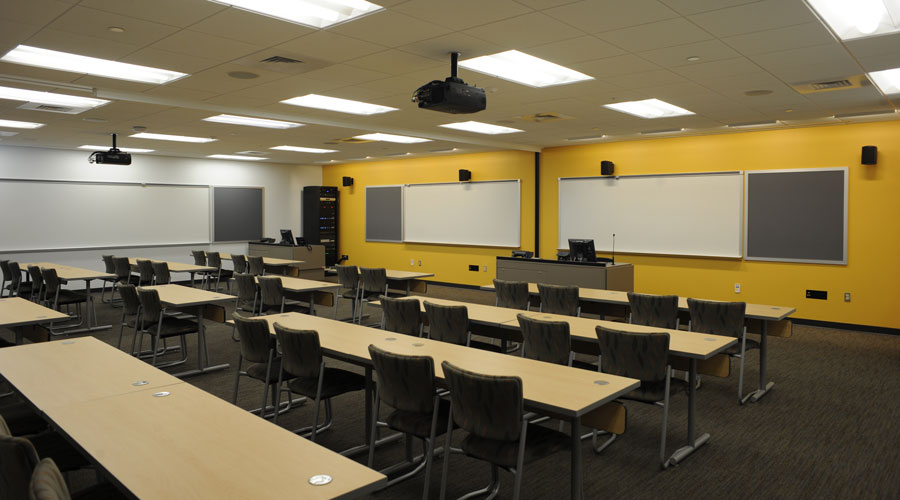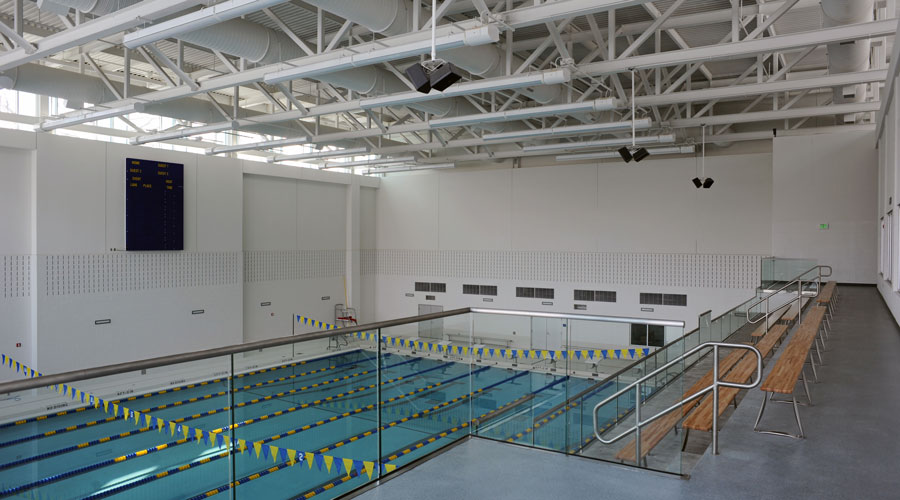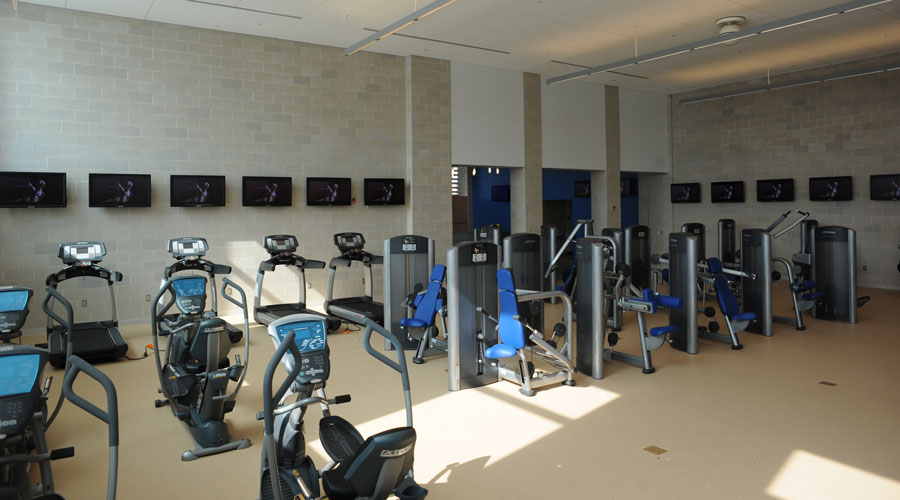 Facility Wide Audio Visual System Installation
Control System Programming
11'x20′ LSVD Board
Ross Video Switcher
Avid Deko Character Generator
Accordent Capture Station
Evertz Video Display Processor
Clearcom Intercom System
Crestron Control System
Allen and Heath 32-Channel Mixing Console
Coppin State University

Physical Education Complex
Coppin State's Physical Education Complex is a state-of-the-art, multi-purpose sports and entertainment center. The Complex is designed to support the Health and Human Performance academic programs, indoor & outdoor facilities, as well as, the community outreach mission of the University.
Design & Integration was brought into the project to integrate audio visual technology systems throughout the entire facility. The 246,000 SQ ft. complex is comprised of a 4,100 seat basketball arena, 20 classrooms, multiple laboratories, auxiliary gyms, dance studios, racquetball courts, weight training/fitness center, Olympic sized swimming pool, baseball field, track and a clock system.
The Physical Education Complex has been a valuable resource not only to the student body, but also the surrounding urban community.