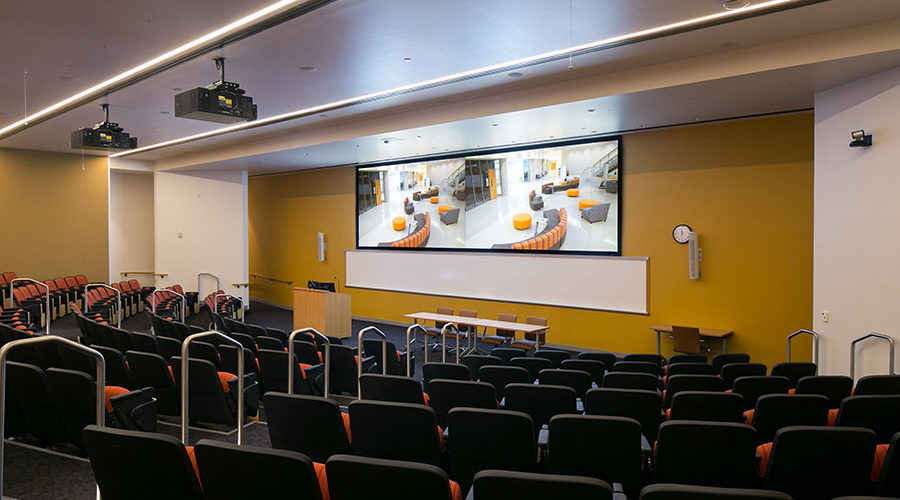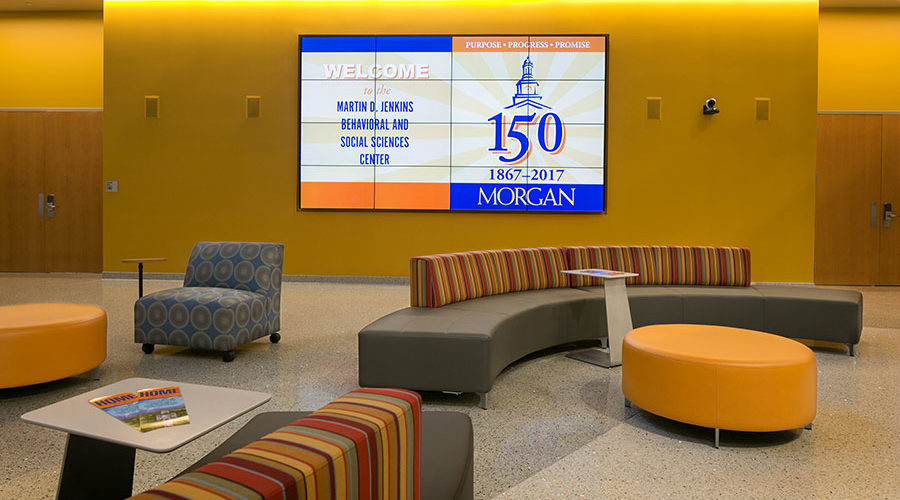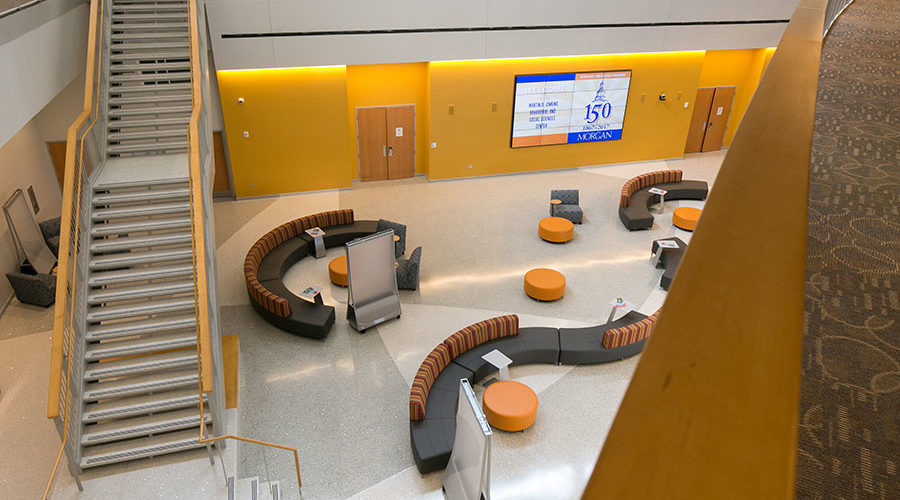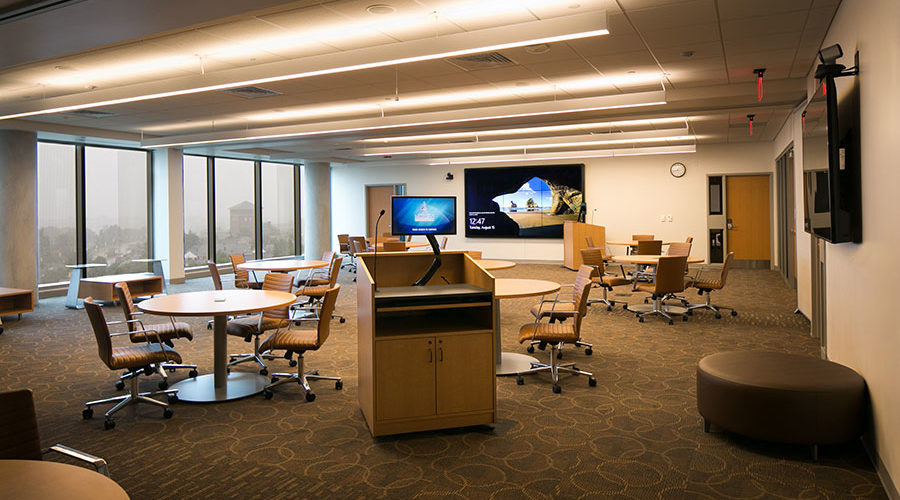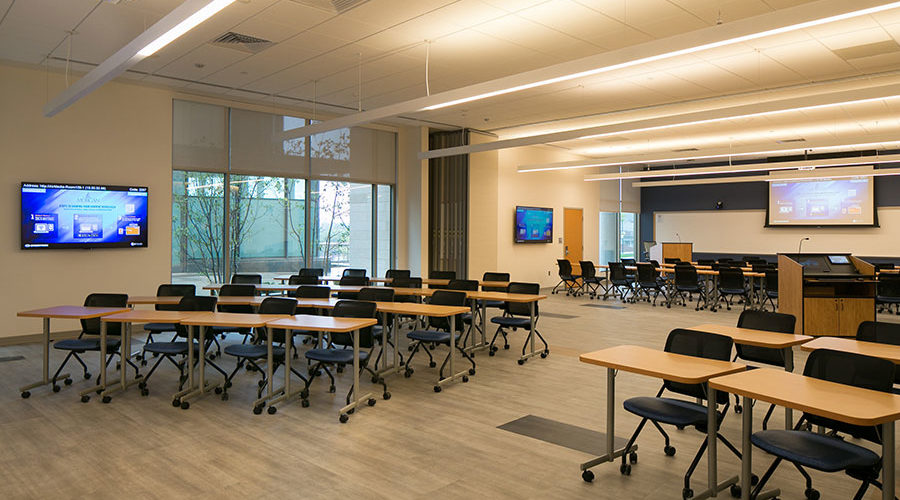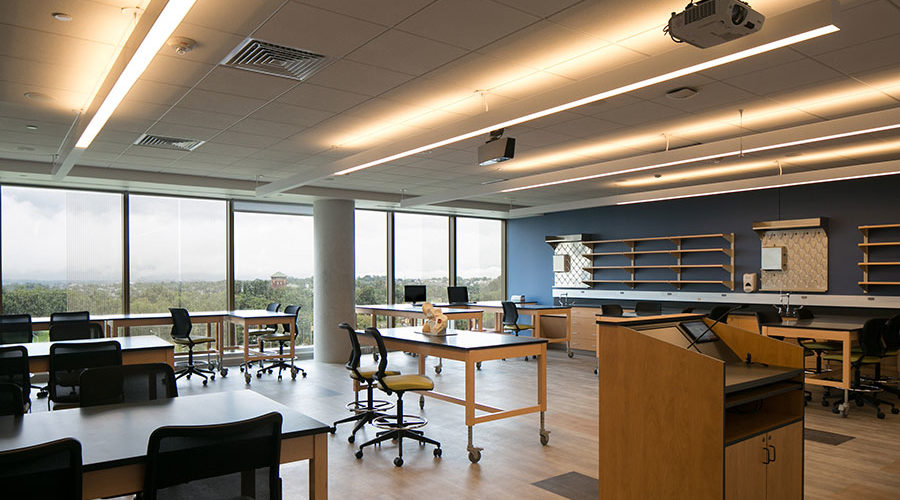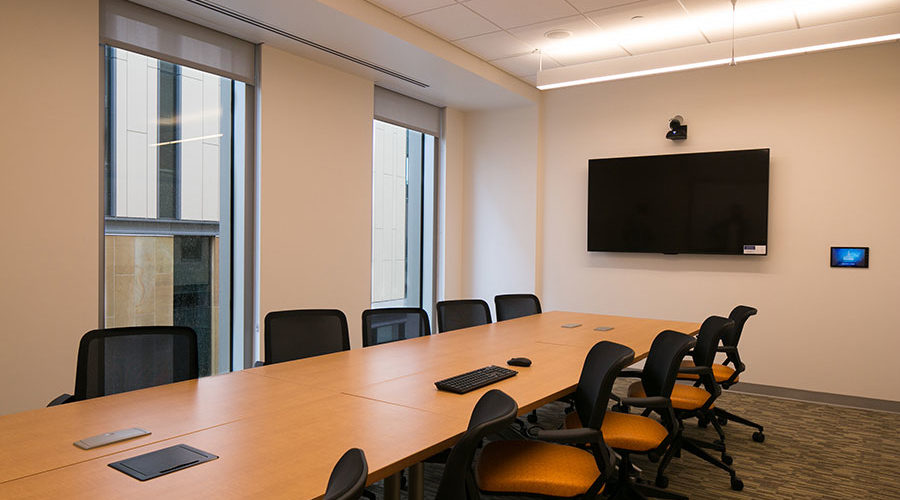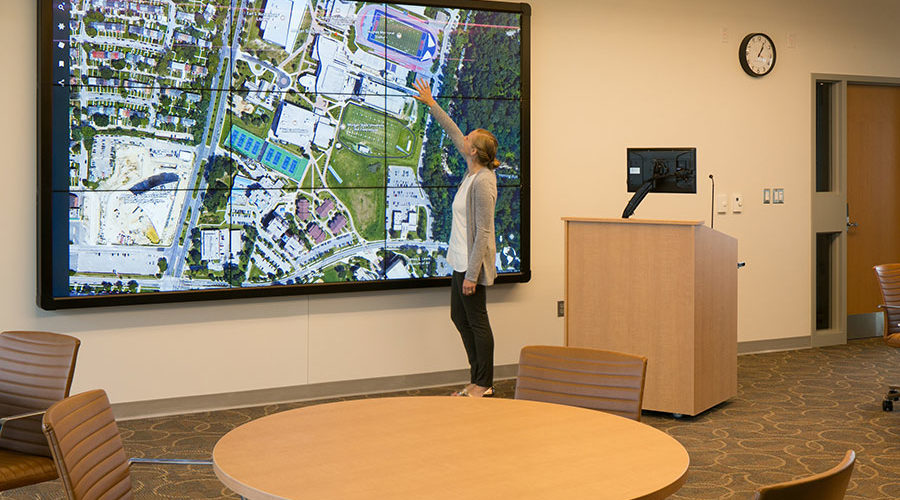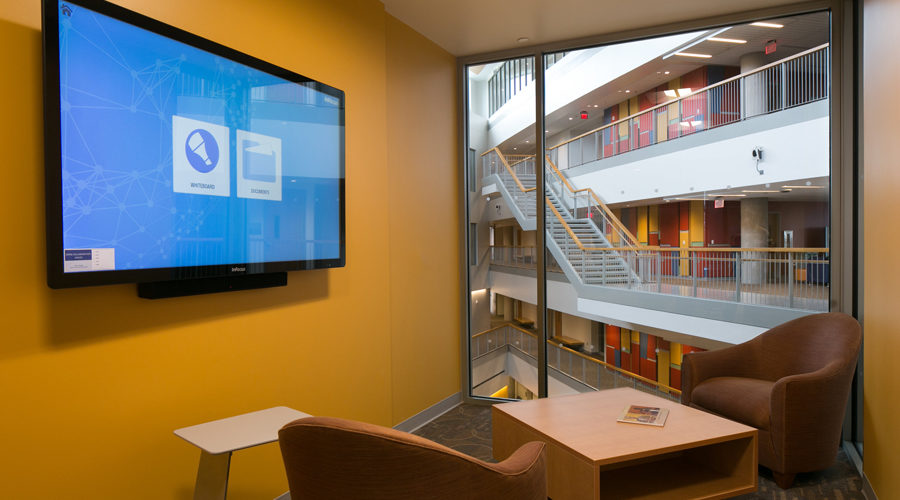 Baltimore, Maryland
Size: 148,000 sf.
Architect: HOK and Quinn Evans Architects
GC: Barton Malow
AV Consultant: Convergent Technology Design Group
Photos: Matthew Tennison
Facility Wide Audio Visual System Installation
Control System Programming
Video Wall Creative Content
Clarity® Matrix® LCD Video Wall System
BrightSign Media Players
InFocus interactive displays
Crestron Airmedia
BOYD presentation system
Morgan State University

Martin D. Jenkins Behavioral and Social Sciences Center
The Martin D. Jenkins Behavioral and Social Sciences Center is Morgan State University's (MSU) most innovative and tech-centric facility on campus. Named for one of MSU's most celebrated presidents, this five-story building is packed with technology and currently accommodates six academic departments. It is home to a multitude of classrooms, laboratories, research spaces, testing rooms, conference centers, offices, and cutting-edge computer labs. It is Morgan State University's intention that this facility should attract a diverse body of students, knowledgeable faculty, and additional research funding. In turn, this will enhance MSU's status as a prominent doctoral research institution.
This 148,000 square foot building features several high-definition video walls installed by Design & Integration, who handled AV integration throughout the facility. These displays, among many other technological installations, were specifically chosen to align with the building-wide focus on communication and collaboration. 3D video projection technology was incorporated to enhance surgical learning and research. Collaborative lab rooms offer the ability to view multiple presentations across several displays, and an integrated BOYD solution allows students and professors to present wirelessly from their mobile devices. DI also created an overflow space in the atrium to broadcast presentations beyond auditorium walls, and a lecture capture system was implemented to make class recordings more accessible. Microphone and camera systems allow for distance learning and teleconferencing capabilities in classrooms throughout the building.
In addition to its impressive architectural and technological installations, the Martin D. Jenkins Behavioral and Social Sciences Center also sits on a historically significant site. Once home to the Northwood Shopping Center, this location served as a rallying point for several pioneering protests against segregation during the U.S. civil rights movement. The new facility in its place functions as a fine symbol for what communication and collaboration—or freedom of speech—can accomplish.