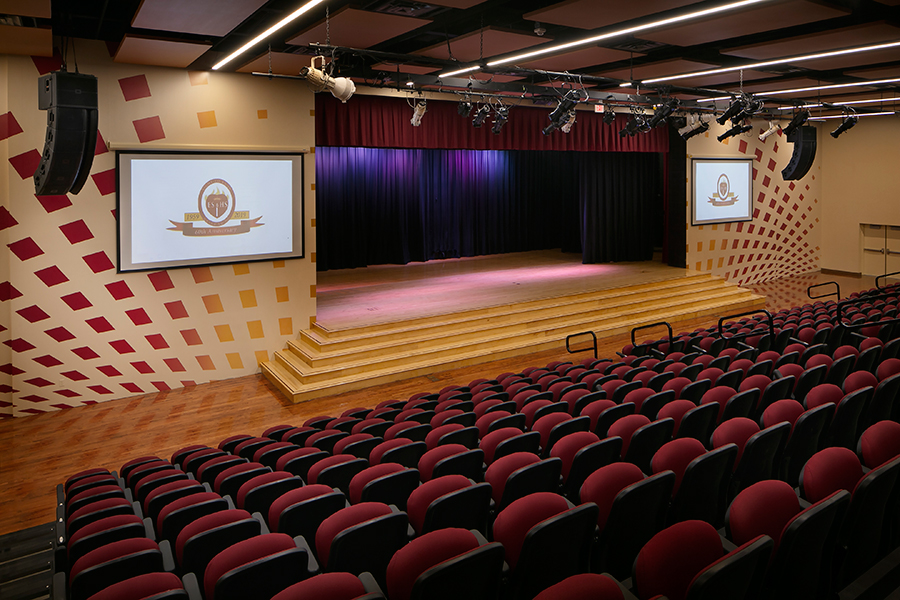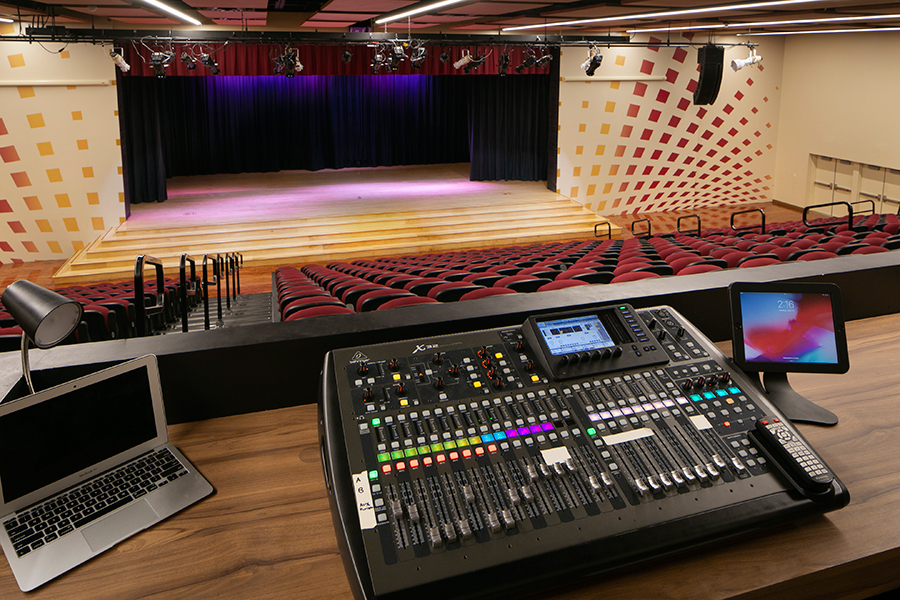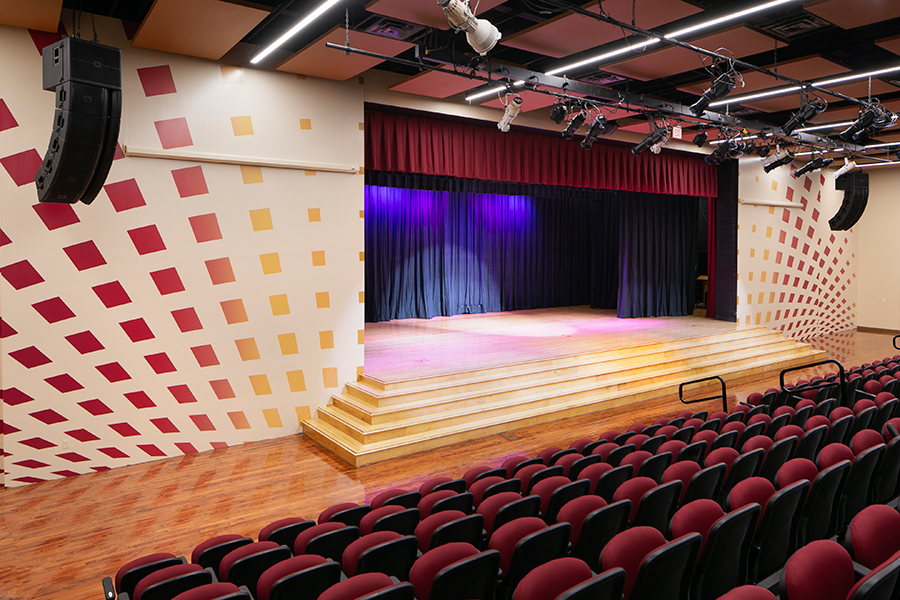 Bladensburg, Maryland
GC: Whiting-Turner
AV Consultant: Polysonics
Photos: Matthew Tennison
Performing Arts AV System Renovation
Control System Programming
JBL Speaker Clusters
Shure Wireless Microphone System
Behringer X32 Mixing Board
Panasonic Projectors
Da-Lite Projection Screens
Custom Crestron Wireless Control System
Assistive Listening System
Elizabeth Seton High School

Performing Arts Center
Elizabeth Seton High School has been empowering young women to learn, lead, and serve others for 60 years. The all-girls Catholic school opened its doors in 1959 and has since been a place for young women to not only grow academically but also increase their confidence and express themselves freely. Seton's well-rounded performing arts program encourages students to choose from a variety of fine arts programs. From vocal and instrumental music to dance and theater, there is no shortage of avenues for students to express their creativity.
The renovation of Seton's performing arts center was driven by the effort to revitalize their performing arts department and to become a catalyst for change in their community. Design & Integration worked with the school to transform their auditorium into a versatile performance venue and guarantee that all of their audiovisual needs would be met.
Suspended JBL speaker clusters provide sharp audio, working in tandem with the updated wireless microphone system. Controlling the audio system with precision can be accomplished with the Behringer mixing board located at the back of the auditorium. This state-of-the-art sound system ensures consistency throughout the space.
The 7,500-square-foot space also includes three Panasonic projectors to create stunning visual presentations across the stage of the performing arts center. Crestron touch panels, created to control the entire audiovisual system, are designed with a user interface that is unique to the branding of Elizabeth Seton. Whatever the occasion may be, Seton can rest assured that their performances will be executed with audiovisual clarity and quality.
The Mahler Center for Performing Arts exemplifies the school's commitment to fostering creativity for impact current Seton students and will provide future students with opportunities to learn, create, and celebrate.