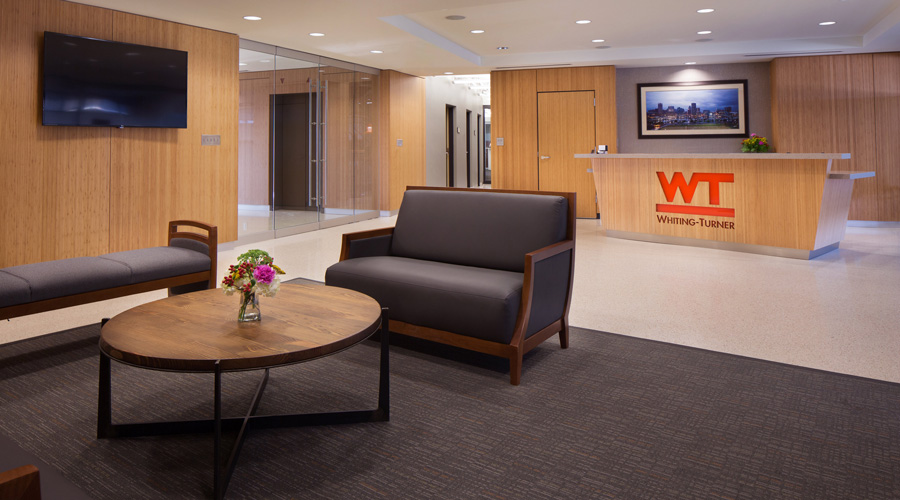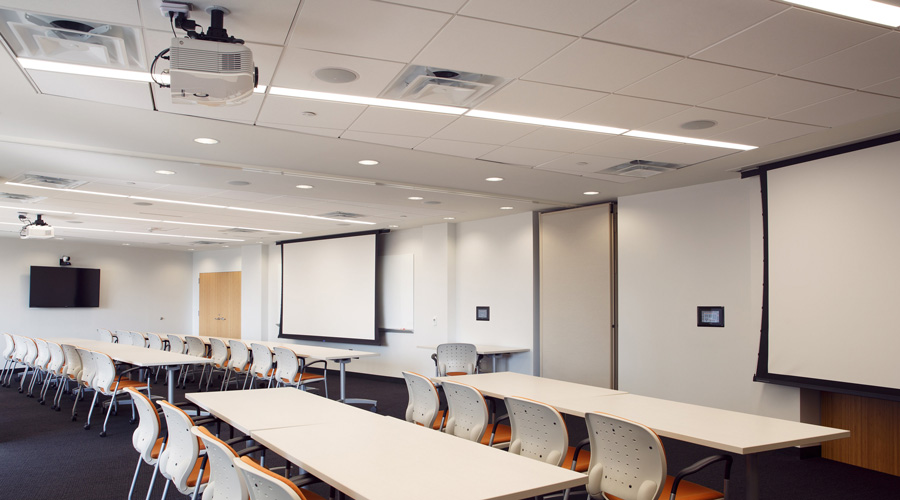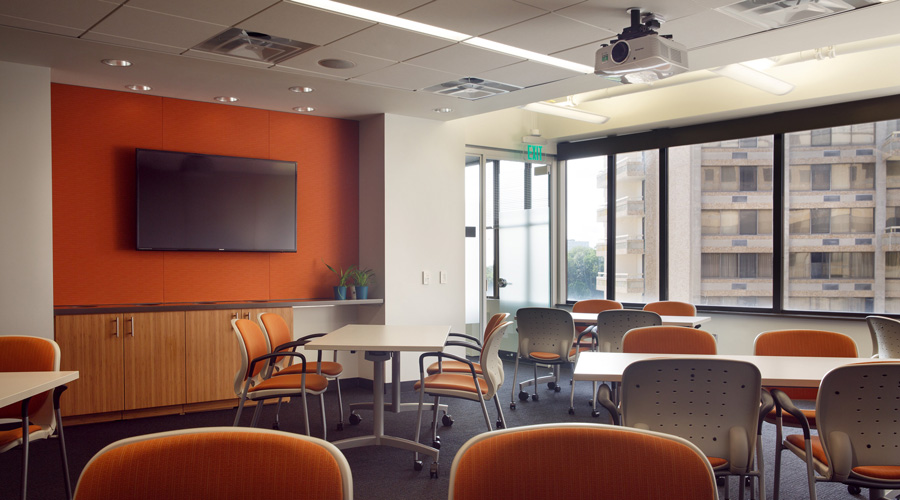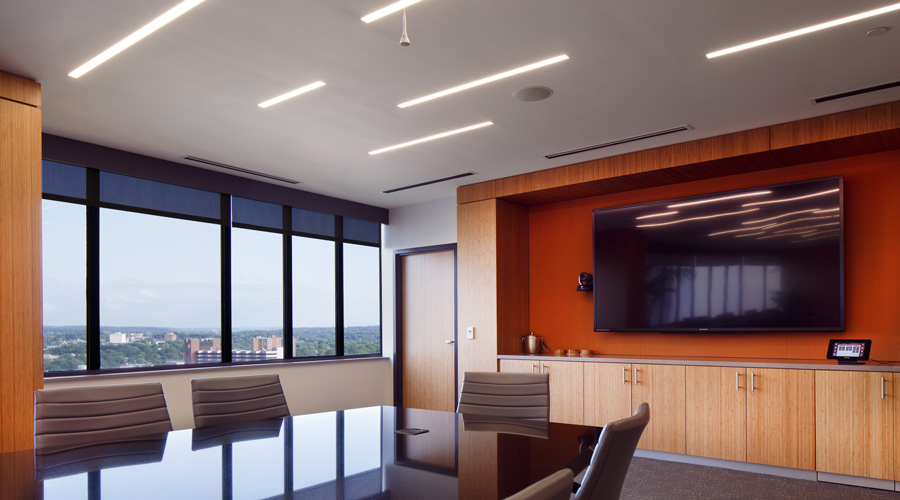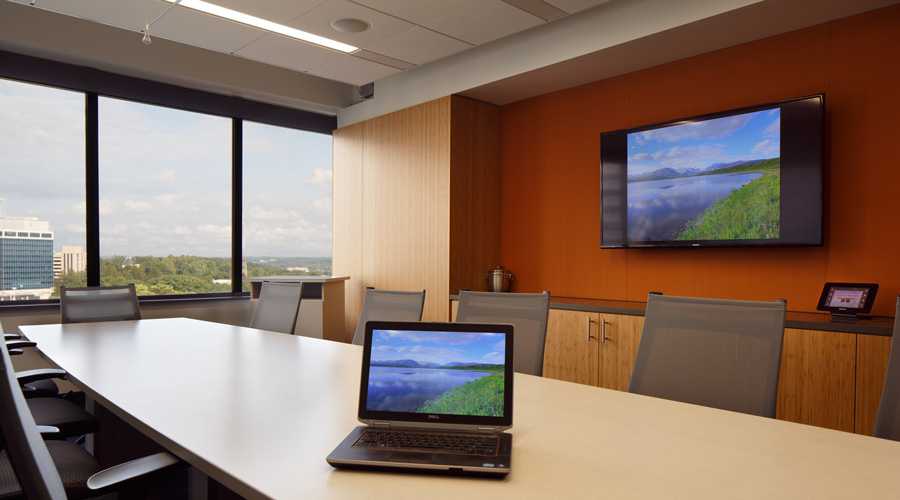 Audio Visual System Installation
Control System Programming
Sharp LED Displays
Dalit Ceiling-Recessed Projection Screens
Digital Projection E-Vision 4500 Projector
Crestron Control System
Vaddio PTZ VTC Camera
ClearOne Ceiling Microphone
Vaddio AV Bridge CONFERENCE
BIAMP TESIRA FORTE Digital Signal Processor
Whiting-Turner Contracting Company

Headquarters
As one of the nation's leading construction companies, Whiting-Turner is continually dedicated to improving the quality of their work and services. This became a focus as they renovated their headquarters in Baltimore. The newly renovated three floor office space integrates the latest technologies with advanced training room capabilities and video conferencing systems.
DI installed audio visual systems in seven major conference rooms, two huddle rooms, the main lobby and a divisible training room.
Each conference room is outfitted with a wall display, Crestron touch panel for room control, and a ceiling mounted microphone and speakers for audio conference.
The divisible training room is equipped with two front projectors and drop down screens, several ceiling speakers, wireless microphones, and a Crestron control system. In addition, the training room is capable of separate or combined mode video conferencing.