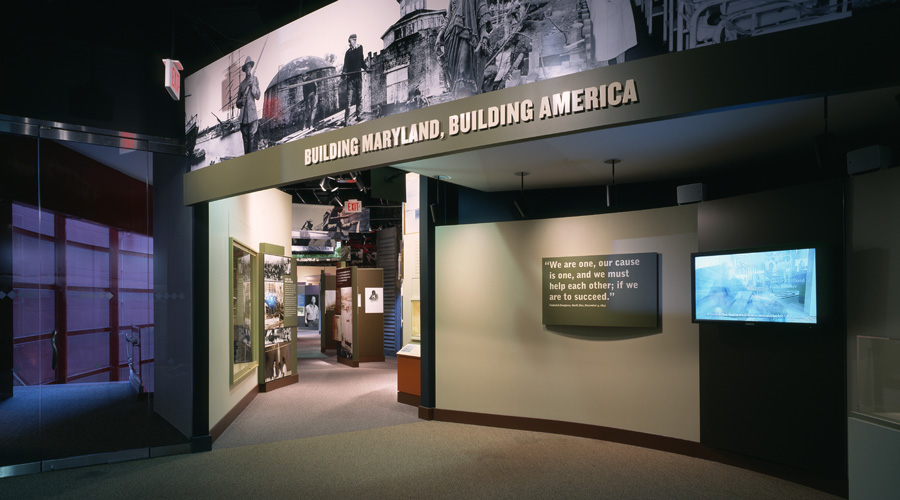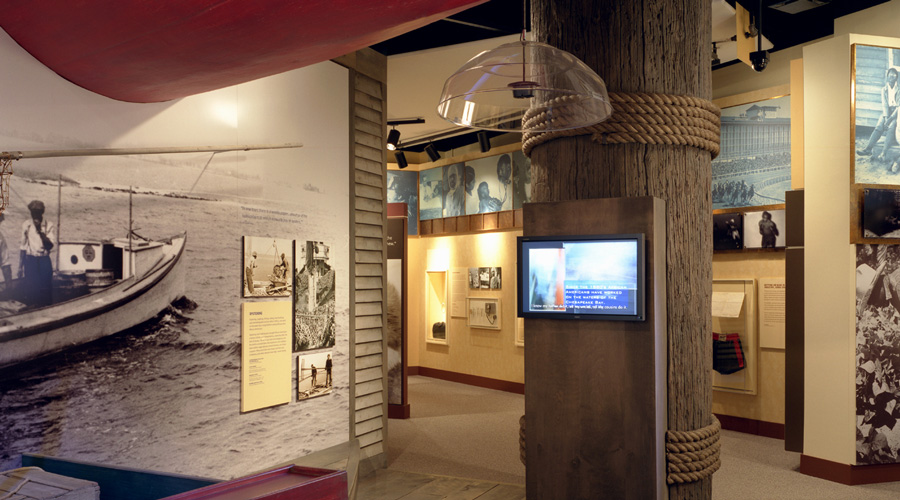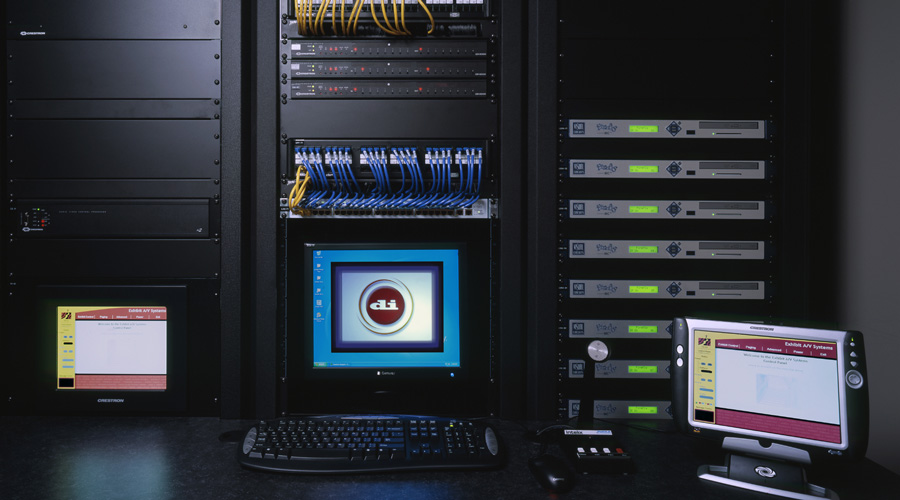 Audio Visual System Installation
Control System Programming
Service & Maintenance Contract
Crestron Control System
Tannoy and Sound Tube Speakers
Intel Paging System
Samsung LCD Monitors
Reginald F. Lewis Museum
Of Maryland African American History & Culture
The Reginald F. Lewis Museum of Maryland African American History and Culture was a two–phase project for DI. The systems were designed by Shen, Milsom and Wilke, and installed by DI. They consist of audiovisual systems installed in the base infrastructure of the building and in the Museum's permanent exhibit space. The installation includes AV equipment for the TV Studio, Auditorium, Museum Shop, Conference Rooms, and Museum Lobbies and Permanent Exhibits.
Several of the rooms in the facility are designed to allow for computer, DVD, and VHS based presentations with added capabilities of cable TV viewing and in–room speech reinforcement. The facility is controlled by a Crestron control system, which allows the user to control every aspect of the system from one remote touch panel. Most of the rooms are equipped with an Assistive Listening System that provides in–ear reinforcement of both speech and program material.
The permanent exhibit space features a Crestron control system, Tannoy and Sound Tube speakers, an Intelix paging system, and Samsung LCD monitors. All of the audio and video is transmitted over Cat–5 cabling and the entire exhibit space can be controlled from a wireless touch panel. The control systems throughout the museum were all custom programmed by DI's in–house programmer.