Sales Administrative Assistant
Design & Integration (DI), a successful audiovisual technology integrator is seeking a Sales Administrative Assistant to support our President and Sales Team. We are a small but growing firm, committed to craftsmanship and excellence in our specialty field. The successful candidate enjoys meeting new people and building business relationships, while supporting the sales team with excellent organization and proactive work habits. They will be career oriented, hard working, reliable, and passionate about a career with growth potential.
Draft correspondence, collect and analyze information, and provide briefings to conserve the President's time.
Maintain the President's Calendar by planning and scheduling.
Identify, qualify, and track new Bidding/Sales opportunities within the public bid market.
Monitor Sales Project Deadlines to ensure they are met.
Build and maintain strong relationships with Clients.
Act as Secretary at Internal Meetings.
2 years of relevant business experience.
Candidates must have an Associate's Degree, or higher.
Must possess excellent interpersonal and communication skills.
Ability to work independently, as well as in a Team atmosphere is a must.
Must possess strong organizational and time management.
Advanced proficiency with Microsoft Office is required.
Competitive Salary
100% company-paid Health & Dental Insurance Plans for employee
Generous, Above Market Retirement Contribution
Paid Time Off/Paid Holidays
Qualified Candidates — Please APPLY to this role with your Resume and a Cover Letter detailing your interest and qualification for this position.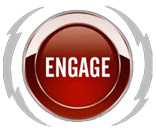 Please submit resume and a cover letter detailing your interest in this position— incomplete applications will not be accepted.