Full Time Creative Problem Solver
Design & Integration is seeking a full-time Marketing Coordinator to join our team. Ideal candidate will be an energetic individual who thrives on versatility—someone who enjoys creative writing, understands brand strategy and has a passion for planning.
The Marketing Coordinator will support our Creative Department and is responsible for marketing plans, social media campaigns, presentations, website content and events. This individual will also work closely with our sales team to prepare and review proposal documents.
We are looking for an organized and detail-oriented individual that sweats the details and recognizes the importance of deadlines and communication.
Provide administrative support to the creative team.
Production of proposals and qualification packages.
Update and maintain project overviews, resumes, and staff biographies.
Assist with corporate and employee events.
Manage social media campaigns and conduct market research.
Collaborate with team members to concept and storyboard video content projects.
Maintain and execute corporate branding standards.
Work independently and take ownership of responsibilities.
Required Skills & Experience
Bachelor's degree in Marketing, Communication, Business, Graphic Communications, or related field.
1-2 years of relevant work experience.
Excellent verbal and written communication skills.
Well-organized, creative thinker with strong time management skills.
Proficiency in Microsoft Office (Word, Excel, PowerPoint)
Working knowledge in Adobe Creative Suite (InDesign, Photoshop, Illustrator).
A strong understanding of print and digital design.
Qualified candidates interested in joining a challenging, growth-oriented organization are encouraged to apply.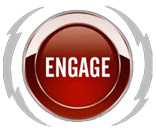 To apply, please submit cover letter and resume! Incomplete applications will not be accepted.