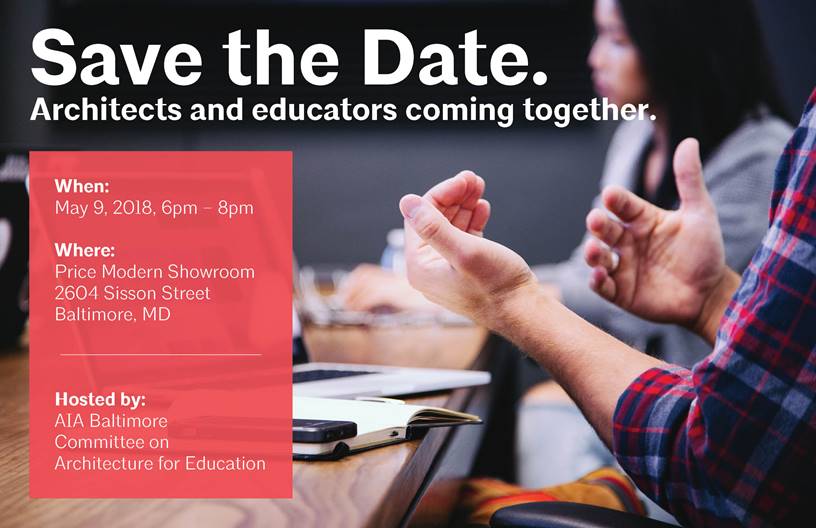 Educator + Architect Happy Hour and Roundtable
An AIA Event! The goal of this event is to bring architects and educators together in a social setting to discuss a multitude of issues relevant to the design of learning environments in K-12 schools and universities.
Cost: Free for Educators and Education Administrators
$25: AIA Members
$45: Non-AIA Members
Following a reception and opportunity for networking, attendees will be invited to join one of four discussion groups on timely topics:
School Security
Teaching Pedagogies
Multiuse Spaces and the Community
Special Education
While informal, each group will be co-chaired by a guest educator and a representative from AIA Baltimore's Committee on Architecture for Education for the purpose of introducing discussion topics and providing summary. Guest are encouraged to move around as they please. The evening will conclude with one person from each group presenting a ten minute summary.
Schedule
6:00 – 6:30 Reception and Networking
6:30 – 7:20 Breakout Group Discussion
7:20pm – 8:00 Findings