We Create
the
VISION AND EXECUTE TO PERFECTION
Providing solutions for all your communications needs, DI is your trusted resource from content creation to message delivery. Our projects match our creativity, with quality components and the highest professional standards to produce outstanding results.
Our work is our hallmark.
Your return business is our measure. 
[moh-tuh-vey-shuh n] noun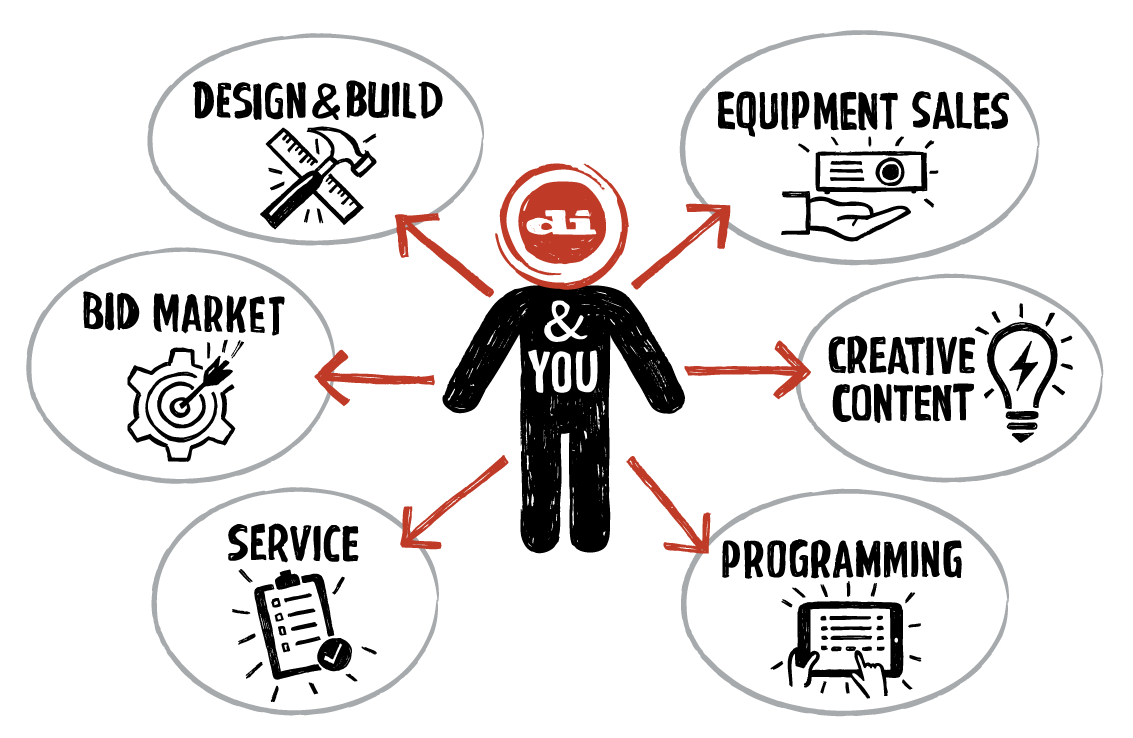 DI will design, build, and install
a complete and functioning audio visual technology system. We work closely with our clients to determine their needs and establish a project budget. Once under contract, our team follows a workflow sequence that ensures the project is done right and on time.
At DI our bid process is impeccably thorough.
Our team goes to great lengths to ensure we are comprehensive in our understanding and competitive in our offer. Our hard work and dedication means a real-world number for you on bid day.
DI represents a full line of audio, video, and communications manufacturers.
We provide competitive pricing with excellent customer service.
More than an AV integrator,
we produce creative content that is compelling, engaging, and on point with your message. DI's creative department will carry your brand across any digital platform. Rest assured that our designers have the experience and design sensibilities your message requires.
A control program unifies AV technology
and environmental controls in a simple and straightforward manner. DI employs certified control programmers to ensure ease of use and reliability, while our art department guarantees clean visual appeal. We also specialize in digital signal processing, enterprise level asset management and digital signage platforms.
Our aim goes well beyond providing simply gear.
As a natural extension of our integration services, DI's experienced service team is dedicated to keeping your technology system running at peak performance. From on-site staffing to scheduled maintenance visits, our customized service plans will keep you covered. Be ensured that your investment stands always at the ready.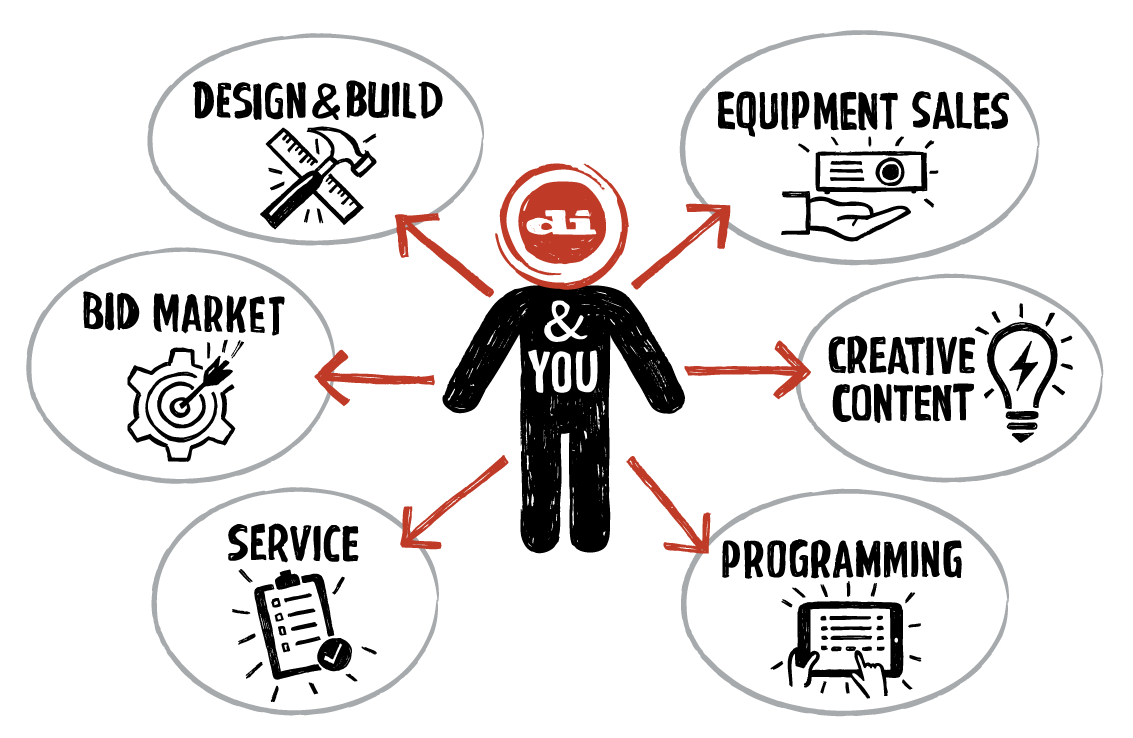 Assisted Listening Devices
Control System Programming
Digital Signage
United Communications
Arenas
Auditoriums
Convention Centers
Theaters
Board & Conference Rooms
Classrooms
Labs & Training Rooms
VTC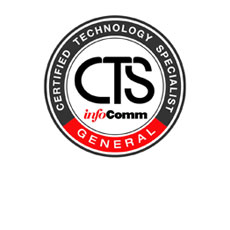 AV Associate
Control Associate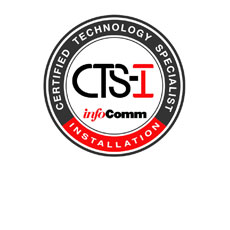 Programmer
DMC-D, E & D-4K
CTI-p101