Audiovisual Sales Associate
Design & Integration (DI), a growing audiovisual technology integrator located in Baltimore, is looking for a Sales Associate to join our team. This is an excellent opportunity for a dedicated career minded go-getter. The Sales Associate will have the opportunity to report directly to the President of DI.
Account Manager
Prospect and generate business leads, build relationships
Create dynamic written proposals and quotations for our clients
Clearly communicate audiovisual solutions that best fit our clients' needs
Interact with different departments (Procurement, Service, Project Management, etc.)
Interact with our clients' varying project partners to assist with the sale and implementation of audiovisual systems
Communicate clearly with clients and staff regarding project scopes and deliverables
Coordinate strategic sales plans with President to grow business
Work closely with current sales staff to develop skills and gain experience
Skills and character traits
Solid business acumen
Strong drive for success and personal growth
Ability to embrace our company culture of excellence
Uphold professional standards of organization and neatness
Ability to work independently with minimal guidance, but willing to ask for help when needed
Excellent verbal and written communication skills, accompanied with an eagerness to be the face of our company to our clients
Proficiency with Microsoft Excel, Word, and Outlook
Background with audio/ video equipment
This is an entry-level position. We take into account your experience/skill level and what you bring to the table as an individual. Tell us what makes you right for the job! Knowledge of the audiovisual industry, college degree, and experience in sales are advantages.
Design & Integration offers a comprehensive benefit package including a competitive salary, health, dental, and a generous retirement plan.
DI has been a leading AV integrator for over 20 years brimming with talent, motivation, and steadfast follow through.
Qualified candidates interested in joining a challenging, growth-oriented organization are encouraged to apply.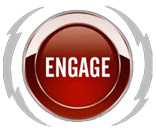 Please submit resume and a cover letter detailing your interest in this position – incomplete applications will not be accepted.