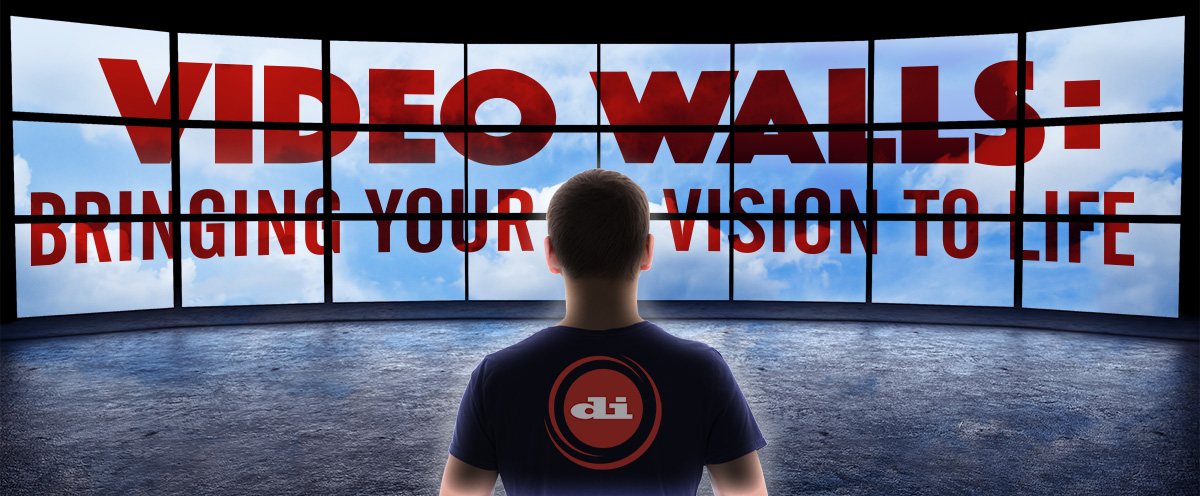 VIDEO WALLS: Bringing Your Vision to Life
Wednesday, June 21, 2017 from 11:00am–1:00pm

This seminar will walk you through the process of creating a digital experience that flawlessly integrates with your architectural environment while effectively delivering a compelling message.
You will learn:
How to blend technology with your architectural environment.

The importance of identifying your purpose and conveying your message through a video wall.

Emerging display technologies and key considerations for implementation.
Our experts will discuss several factors that should be considered prior to purchasing a video wall. This seminar is especially well suited for contractors, architects, and end users.
LOCATION:
Morgan State University
School of Business and Management
1700 E. Cold Spring Lane
Baltimore, MD 21251
Area Map
DATE: June 21, 2017
SEMINAR: 11:00am–1:00pm
TOUR: 1:15pm
There are a limited number of seats available, so claim yours while you can! Lunch provided.



By registering for Design & Integration's FREE seminar: Video Walls, Bringing Your Vision to Life, you will discover the power of what's possible.

Jake Rivera
DI, President
Jake brings over 30 years of experience in the commercial audiovisual, communications and IT integration industries. He successfully established Design & Integration (DI) in 1996 and continues to grow their business every year. Today DI is a highly sought-after commercial communications partner whose work is dedicated to delivering 100% client satisfaction.

Rich Cannava
The CSI Group, President
Rich has over 13 years experience designing, creating & producing content for digital signage for brands such as Citizen Watch Company, Estee Lauder, AXA and Breitling to name a few. From short format spectaculars to corporate communication message boards, Rich approaches content production with a focus on results. He believes that every digital signage rollout should start with questions around the content and purpose of the message. The hardware and physical tools put into place are only a means to achieve the visual communication, but without purposeful content the project will never achieve its potential.


Megan Riddle
Planar, Sales Manager
Megan brings over ten years of Business Development and Account Management experience, including audio visual, advertising, content creation. Megan has worked across a variety of different industries in the audio visual space, including The US Government, Federal Contractors, Hospitality, Headquarter Companies, and Higher Education.