Multimedia Graphic Designer
Full Time Creative Problem Solver
Design & Integration (DI) is a growing audio visual technology integrator located in Baltimore. We are a smart and motivated team of creative professionals committed to producing meaningful and quality work.
DI is currently seeking a full-time Multimedia Designer to join our Creative Team. We're looking for energetic individuals who enjoy wearing many hats and are passionate about design.
The Designer will assist our Marketing Coordinator and will be tasked with a wide variety of challenges including creating and maintaining corporate brand, designing print and digital proposals, developing dynamic presentations, in addition to designing client touch panels and video content.
Maintain and execute corporate branding standards.

Collaborate with team members to concept, storyboard, and design communications media including but not limited to, print material, web material, video, presentations, and interactive media.

Assist Marketing Coordinator with corporate events, social media, email campaigns, and photo shoots.

Work independently and take ownership of responsibilities.

Prioritize projects and meet strict deadlines.
Required Skills & Experience
Bachelor's degree in Multimedia, Graphic Design or related field.
Well-organized, creative thinker with strong design and production skills.
Proficiency in Adobe Creative Suite (InDesign, Photoshop, Illustrator).
Experience with video editing and motion graphics.
Must have an eye for color, detail, typography and composition.
A strong understanding of print and digital design.
Excellent verbal and written communication skills.
Qualified candidates interested in joining a challenging, growth-oriented organization are encouraged to apply.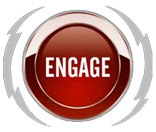 To apply, please submit cover letter, resume, and PORTFOLIO! Incomplete applications will not be accepted.